Save the Date – Saturday, October 13. Kick your career into higher gear with a day of lectures and workshops focusing on copyright protection, contract advice, branding techniques, low cost social media marketing opportunities, and much more.
THEME: New York City is the Writer's Key to Success – Unlock NYC's great free and inexpensive resources for writers.
CONFERENCE DESCRIPTION:
The center of publishing, a cultural gem, crowded with doers, the core of diversity … New York City has been a magnet for writers and journalists for these and so many other reasons. In one day, learn how to make your own key to the City.
8:30 AM – 10 AM: Registration and Continental Breakfast
General Audience Panels:
10 AM – 11:15 AM Start Molding Your NYC Writer's Key
Three successful writers share their keys to advancing their craft and reaching new audiences.
Moderator: Mireya Perez
Panelists:
Anthony Advincula (invited) will show how to partner with New York's diverse communities – from targeting readers with specific ethnic backgrounds to marketing general interest pieces.
Daniel Gallant will describe how the Nuyorican Poets Cafe has created a writing community in the Lower East Side and what that experience can teach individual writers.
Calvin Alexander Ramsey will explain how he transformed himself from an insurance salesman in Atlanta to a Bronx-based playwright whose work has been featured in The New York Times.
11:30 AM – 12:45 PM Using the City to Hone Your Craft
Your writing happens in a solitary space. Using NYC's vibrant environment just outside your door will allow you to refine and push your work to a higher level. Learn how to find the right writing group or class.
Moderator: Greggory Morris
Panelists:
Kelly Caldwell, Dean of Faculty, Gotham Writers Workshop
JP Howard whose Women Writers in Bloom Poetry Salon has been featured in Poets & Writers Magazine and on CUNY-TV's cable tv program "Study with the Best!" She is the recipient of Brooklyn Arts Council Grants on behalf of the Salon for 2014 through 2017.
LUNCH: 1 PM – 2 PM
Featuring Keynote Speaker: RANDY KEARSE
Preparing the Perfect Sales Pitch for New Yorkers
Profiled by The New York Times and even interviewed by Stephen Colbert, Randy Kearse has used his street-smart marketing tactics to sell 80,000 self-published books. He'll show you how to use every opportunity available in NYC to sell your work to booksellers, at book fairs and conferences, and elsewhere.
Afternoon Group Consultation Sessions – Advance Registration Needed
— Once payment is received, you'll be asked to select your sessions. —
2:15 PM– 3:15 PM: Three Concurrent Sessions
Planning a Successful Book Launch
Ron Howell and Izzy Church will show you how to fill the room at your next book launch. Expect an interactive session with tips for fiction and nonfiction writers.
Self-publishing Innovations
You wrote a book. Now what? Kinga Jentetics from PublishDrive will cover new business models, tools, and DIY tricks which all help authors to sell more books.
Interactive Session: Practice Pitches in front of an Experienced Panel including a full-time writer, a publisher, and a literary agent. Peter Benjaminson, Katharine Sands, and Timothy Sheard
3:30 PM – 4:30 PM: Three Concurrent Sessions
Why New York's Libraries Are a Writer's Best Friend
Hunter College's Hal Grossman will share resources available in the City's extraordinary library system that few even NYC-raised writers know about.
Branding Yourself for the New York Minute
John Agoglia and Lee Christine Brownlee will reveal insider secrets for getting ready for your next New York minute.
Interactive Session: Practice Pitches in front of an Experienced Panel including a full-time writer, a publisher, and a literary agent. Peter Benjaminson, Katharine Sands, and Timothy Sheard
Wine and Cheese Reception: 4:45 PM – 6 PM
(Open to All NWU Members and Conference Attendees)
Learn about the NWU's broad support network and how we are fighting for writers' rights and livelihoods.
Date: Oct. 13, 2018
Location: 256 W. 38 St., 12th Floor, NYC (UAW Conference Rooms) **Building is Wheelchair Accessible**
REGISTRATION INFORMATION:
Prices below include continental breakfast, satisfying lunch, and wine-and-cheese reception PLUS lots of resources to take home.
Advance Registration – $50
Registration At Door – $60 ($50 for dues-paying NWU members)
SPECIAL – If you join the NWU (or renew your membership) for a full year at $150, then your conference ticket is just $30! Email nwuny@nwu.org for the special ticket code for this offer.
Note that space is limited for the afternoon group consultation sessions, so advance registration is strongly suggested. Writers paying at the door will be placed in the sessions with open spots.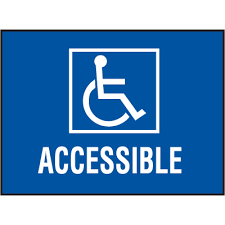 Our building is fully wheelchair accessible. If you have any other special needs or food allergies, please email us at nwuny@nwu.org so we can make plans to accommodate you.
The National Writers Union understands how difficult it is to pay the bills as a writer. If you are a writer who needs a partial scholarship to attend this conference, please email nwuny@nwu.org. We will consider requests on a case-by-case basis.
Logo Credit: Tony Kuchar (https://www.flickr.com/people/tonykuchar/)